Registration process of MBA, MBA IB, MBA HR Admissions 2018-20 to end on 10th of December 2017
December 07, 2017
"The registration process of MBA, MBA IB, MBA HR Admissions 2018-20 to end on 10th of December 2017.

We recommend you to submit the application well in time to avoid any last minute technical glitches due to traffic congestion.

Click here to apply.
http://ubsadmissions.puchd.ac.in/
Best of Luck!

#UBSADMISSIONS #CATASPIRANTS #MBA"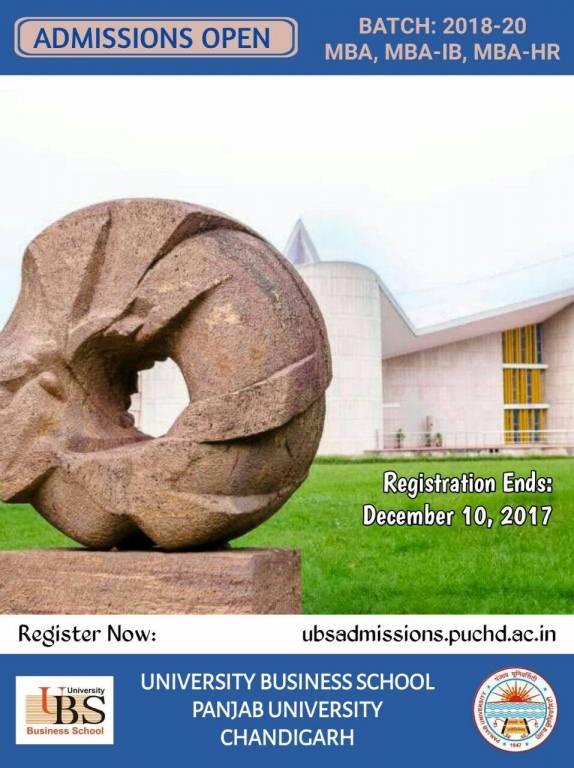 {

General

}
2190

views [ 07/12/2018 ]
Source:
UBS
---
Enquiry No(s): 1800-180-2065, +91 172 2534818, 2534866 (from 9:30 am to 1:00 pm & 2:30 pm to 5:00 pm on working days including Saturday)