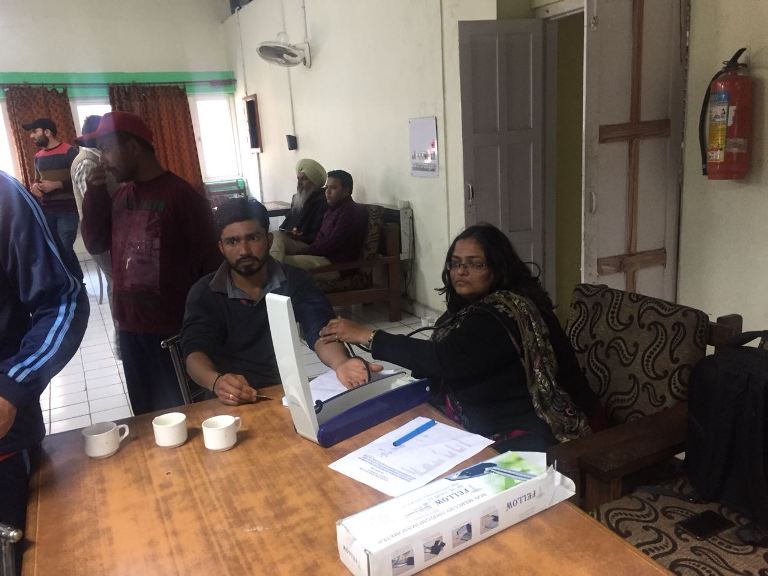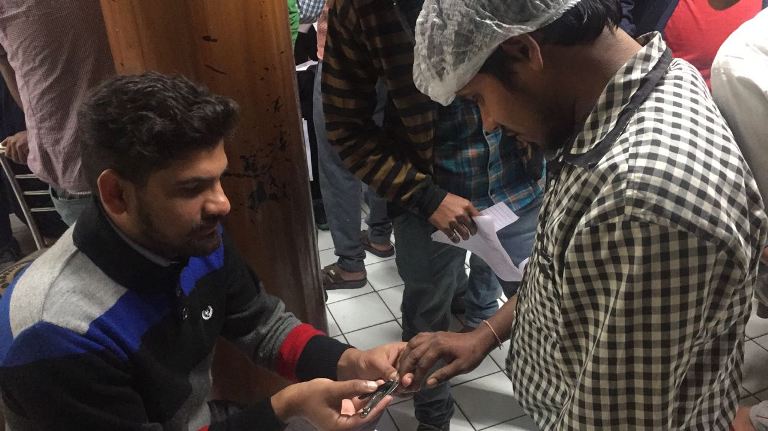 Centre for Public Health, Panjab University, Chandigarh as community outreach programme, organised health check up camp for the Mess and Canteen Workers of Lala Laj Pat Rai Boys hostel no 5. The Camp included the health talk by the Dr. Naveen Kumar on the issue of personal hygiene, cleanliness, hand-washing technique and best practices to maintain hygiene in kitchen area followed by the health check up camp of the workers of Boys Hostel No. 5.
The camp was inaugurated by Professor Emaual Nahar Dean Student Welfare. Professor Nahar while addressing the mess and canteen workers highlighted the need to keep the kitchen and residential area neat and clean. It covered all dimensions like how to wash vegetables, how to cut vegetables, how to cook under hygienic conditions and how to keep cleanliness.
The Coordinator of the Health Camp, Dr. Suman Mor apprised that in this series this is the fifth hostel of the Panjab University where such health camp has been organized. Keeping in view the fact that health of workers is equally important and awareness on hygiene and cleaneliness.
During interaction with workers some of workers were identified and given the chance to show their talents in front of all and hence were motivated.
Hostel warden Dr. Parveen Kumar shared that over thirty-five workers are benefitted by this camp. Mess and Canteen workers showed enthusiasm and got their health check up done.
Workers were also informed about various health insurance which they can avail and get benefitted
{

General, Students

}