Dr. Prashant Jindal, Assistant Professor , UIET awarded Commonwealth Rutherford post doctoral research fellowship 2017-18
February 02, 2018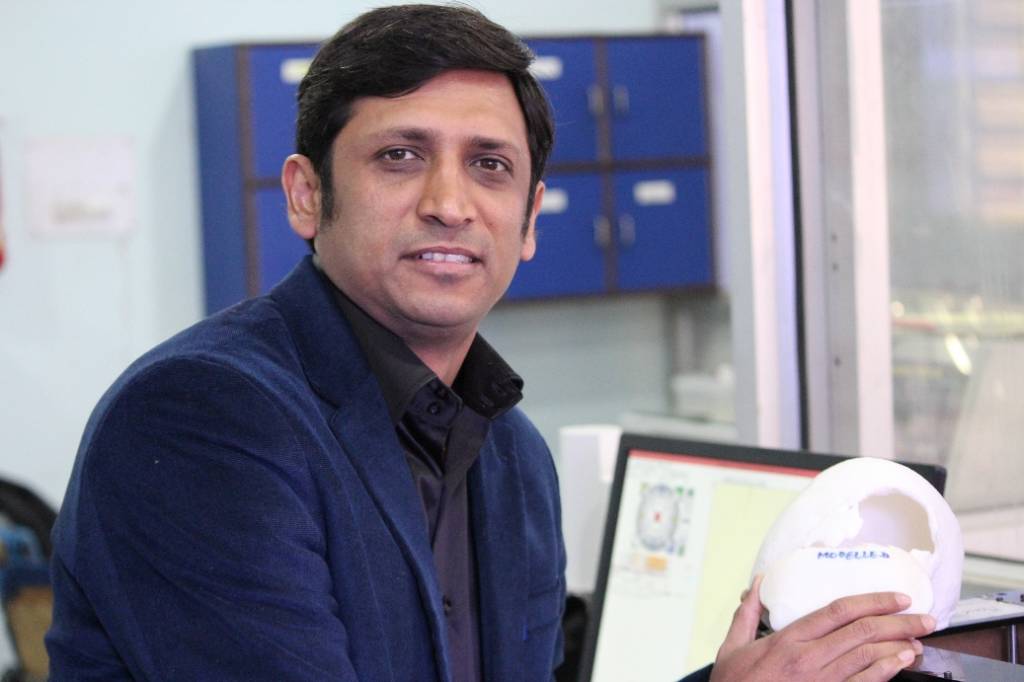 Dr. Prashant Jindal, Assistant Professor, University Institute of Engineering & Technology(UIET), Panjab University(PU), Chandigarh has been awarded Commonwealth Rutherford post doctoral research fellowship 2017-18 in the area of additive manufacturing for medical implants, to work at Nottingham Trent University (NTU), United Kingdom for a period of one year.
He is working in the mechanical engineering department and is also the Principal Investigator of medical devices project under the Design Innovation Centre (DIC) program. His core team comprising of Computer Science and Mechanical Engineering faculty and students have been extensively working on assisting restorative surgeries related to maxillofacial and craniofacial defects using software modelingand 3D printing. These technologies in future will be very useful in providing a low cost solution for reconstruction and restoration of damaged skull and facial structures with high precision.
Through this fellowship, NTU and UIET will further work on restorativetechnologies to achieve DIC objectives. Dr Jindal has several high impact publications and International conference presentations to his name.
{

General

}
654

views [ 12/10/2018 ]
Source:
UIET
---
Enquiry No(s): 1800-180-2065, +91 172 2534818, 2534866 (from 9:30 am to 1:00 pm & 2:30 pm to 5:00 pm on working days including Saturday)